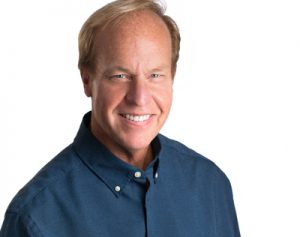 My career began over twenty five years ago working as a Photographer, Video Editor and Creative Director for various Minneapolis and St. Paul Corporations.  Now, as an independent videographer and video producer, I am grateful for the opportunity to produce video productions for several clients, many whom have become repeat customers.  That's what is really satisfying, knowing that my clients appreciate my service and quality commitment.
I've also been lucky enough to be recognized with a few Videographer Awards, AVA awards and most recently a Telly Award.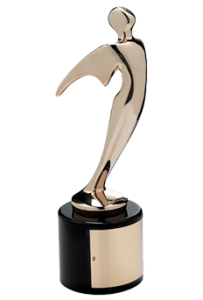 The variety has also been fantastic.  I may be shooting client interviews, an industrial marketing video, construction owner training videos or creating animations with flying products and logos.
I'm using Adobe Premiere and After Effects as well as Cinema 4D for 3D animation and graphics.
I am also a certified and insured SUAS drone pilot, licensed under the FAA Part 107 Small Unmanned Aircraft Regulation.

Here is a list of my clients that I have been fortunate to work with:
3M
Accuvant
Advanced Practice Management
AGA Medical Corporation
Aggregate Industries, Inc.
Alloro
American Institute for Research
Analysts International Corporation
Arrowhead Dental
Alvelogro
Beckhoff Automation
Boger Dental
Bolinski & Bolinski Law
Brandow Creative
Caissa Wealth Strategies
Calcagno Cosmetic Dentistry
Candlewick Press
Cargill, Inc.
Chart Industries, Inc.
ConnectPR
Credit Max
Deep Advertising Agency
Dental Excellence of Deephaven
Easy Care Adverstising
Everett Charles Technologies
Evonik Industries
Experienced Resources
FHI Heat
Financial Designs
First Financial Merchant Services
Fish and Richardson, Minneapolis
Fox Sports
Global Visions & Associates
Hennepin County Medical Center
Hi-Fi Fusion, Inc.
HSBC Bank, MN
Hypoplastic Right Hearts
Independant Community Bankers
Intel
InStadium Minneapolis, MN
JE Dunn Construction
Johnny Moo Milk Straws
Kathleen M. Newman + Associates, P.A.
Klekamp Group, LLC
Knutson Construction
Learning Forward
LSI Corporation
Marketing 4 Change
Mars Advertising
Maxim Law
Milton Family Law
Midwest Govenors Association
Minnesota Automobile Dealers Association
Minnesota Department of Education
Minnesota Elite Girls Lacrosse
Mix & Burn, LLC
Mortenson Construction
Motor Trend – Easy Care Advertsing
Northern Tier Retail St. Paul, MN
Nutricia North America
Oakland Instrument Corporation
Okabena Company
Optio Publishing
Orono Dental, Minnesota
Ousky Law Office
Pace Analytical
Paradigm | Strategies in Wealth Management
Pearson Educational
Planet Central
Plexus Communications
Point Family Dentistry
Porter Novelli
Professional Services Marketing
Questions and Solutions Engineering
Republican National Convention
RMC Project Management
Saint Anthony Park Dental Arts
Safari Club International
Siemens
Sears/MTV
Smiles By Design
Southdale Family Dentistry
St. Jude Medical Minnesota
Stack TV Web Video
SuperAmerica
Sweet Water Revival
The Carlin Company
T Mobile
Tousley Ford
Towers Perrin
Twin Cities
Ultra Optics
Valley Natural Foods
Walman Optical
Webb Candy St. Paul, MN
Westin Woods/Scholastic
West River Dental
Wiley
Windward Wealth Strategies
Winning For Life, Mpls
Xantel, Inc Minnesota
Zeno Group